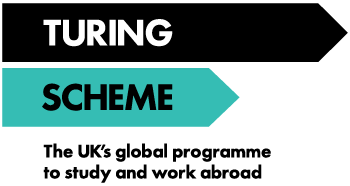 Accommodation: Accommodation is in a courtyarded traditional house in shared rooms.
Meals: Self catering.
Communication: internet is available, mobile networks readily available (you will need to check with your provider)
Transport: Vehicles available to get to site, public transport available
Flights: Grampus will email students with a flight option that fits within the travel grant and which arrives at a time that suits the host. Students are welcome to look for alternative flights, but the arrival times must match those of the offered flight and be within the travel grant. Students have to fund their own way to the UK airport
GHIC: Students must apply for a Global Health Insurance Card before the placement, and carry it on them at all times
INTRODUCTION & BACKGROUND
The host is Kato Drys Community Council. Based in the mountainous region of Larnaca District, KDCC has worked closely with Grampus Heritage from Cumbria in the UK since 2011. The partner regions are both mountainous. Our regions also share examples of 'the Green Man' – Grampus and partners have studied these symbolic features for a number of years….for example, doing an EU project 'In Search of the Green Man'. In Cyprus, there are some of the oldest 'Green Men' – you will visit….the ancient and spiritual significance of trees and forests is well recognised in Cyprus. As well as some practical tree tasks, you will visit ancient fotests in the Troodos mountains plus a 'forest school' and 'Green Men' from Roman, Medieval, Frankish, Venetian and more modern times.
GENERAL
Arrival in Paphos or Larnaca, transfer to Pano Lefkara. . You have shared use of a car, although drivers must normally be over 23.
Some tips…..
Accommodation in a large village house, with self catering kitchen. You prepare your own food.
Driving is on the left, as in the UK.
We use 3-pin plugs, like the UK.
Currency is the EURO, the village has an ATM.
You receive 90 EURO per week to buy food.
The training day is 09.00 to 16.30 with 1 hour for lunch.
After work, swimming in the sea is sometimes possible
CONTENT
The three week ENVIRONMENTAL SKILLS programme in Cyprus this Autumn has a forestry and tree flavour! Our host organisation, Kato Drys Community Council has a plan to create the oak forests of antiquity around their village….. Kato Drys is ancient Greek for 'lower oaks'.
There is also a chance to do some wild food foraging in the forest, almond and olive harvesting and visiting 1,000 year old olive groves.
There are four main work experience / training tasks…..
1. We identified over 40 original oak trees – the oldest is over 1,000 years old. We gather acorns…. some we sow directly but most are grown to seedlings using a compost with oak forest soil in it, this gives the correct fungal associations and aids establishment. So around 5 days are spent gathering seed, sowing and potting up in our small nursery
2. Three years ago we established a 'Miyawaki' forest in a village near Limassol. The method was devised by a Japanese botanist/forester (who died in the last few years)….. it uses native trees planted at close spacing and early inputs of nutrient and water… see https://www.creatingtomorrowsforests.co.uk/blog/the-miyawaki-method-for-creating-forests….. Around 5 days are spent maintaining this new forest, weeding, manuring, watering, pruning.
3. Kato Drys Community Council (KDCC) have ordered over 100 larger native trees and a major planting in a village. You will assist them in designing, planting and irrigating these new trees. You will also check out and adjust irrigation of trees planted in the last 5 years.
4. In and around the village, the older trees have to be shaped and pruned. We always try to create a product from the prunings…. from fuel for bread ovens to woven fences. You will creatre a woven fence along a cliff top to make the area safe for visitors…. this might also involve planting spikey and thorney plants to deter people from going too close to the cliff edge
FUNDING
The Turing grant will cover accommodation, food (3 meals a day), return, flights, insurance, transport to site and supervision. Participants will have to make sure they have their EHI or GHI card and budget for personal purchases and excursions.
This project has been funded with support from the Turing scheme, funded by the UK government.
This publication [communication] reflects the views only of the author, and Turing cannot be held responsible for any use which may be made of the information contained therein.