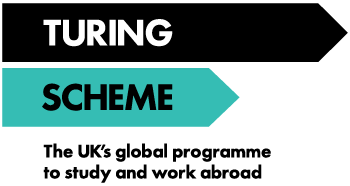 Accommodation: Room sharing, ensuite rooms, in hostel type set up. No air conditioning.
Meals : Food will be cooked by locals in the village, it will be basic and vegetarian/vegan/food allergies can not be suitably catered for. All meals except breakfasts at weekends provided. Weekend breakfasts will have to be bought in/eaten at bakery in the village.
Communication: wifi is available in the public parts of the accommodation, mobile networks readily available, (check with service providers)
Transport: Group have to travel by train from Porto to Freixo where the host will meet them. Transport to and from site and for excursions. Public transport available for free time.
Flights: Grampus will email students with a flight option that fits within the travel grant and which arrives at a time that suits the host. Students are welcome to look for alternative flights, but the arrival times must match those of the offered flight and be within the travel grant. Students have to fund their own way to the UK airport
Weather: Hotter than UK, can go into high 30-low 40's degree C, but be prepared for rain.
GHIC: Students must apply for a Global Health Insurance Card before the placement, and carry it on them at all times

We are once again sending a group to our partners to continue working on this important site.
Castanheiro do Vento
Surrounded by a diverse and significant number of archaeological sites, which notably includes the Palaeolithic open air engravings of the Côa River Valley UNESCO Heritage Site, is the site of Castanheiro do Vento (chestnut tree). Castanheiro do Vento has a complex stone architecture and was built from the Chalcolithic to the Bronze Age. This kind of architecture is, in particular, characteristic for the Iberian Peninsula and Southern France, and has been the object of investigations by several archaeological schools over a number of years.
By 1990, one group of Portuguese archaeologists from the University of Porto and the Cultural Association (ACDR) of Freixo de Numão reawakened interest in this matter by introducing different field methods and the manner in which data coming from the digs was interpreted. The problem of the complex stone architecture dating from the third to second millennium BC, however, is far from conclusive in its interpretation. This group of archaeologists has entered into an ongoing dialogue with many other researchers around the world, comparing this regional investigation with European prehistoric architecture within an international network. Today Castanheiro do Vento is one of the most important sites in Iberia and throughout Western Europe for the study of this theme.
The site
Vítor Oliveira Jorge and João Muralha Cardoso started a research project based on the diggings at the prehistoric site of Castanheiro do Vento in 1998. Now the team accounts also with Ana Vale e Sérgio Gomes. Every year, during the summer, archaeological diggings are made on the top of the hill.
The excavations allowed the identification of three concentric walls intercepted by the so called "bastions" (semi-circular structures) and several entrances. This kind of sites is usually interpreted in the Iberian Peninsula as fortified settlements. However the research undertaken at Castanheiro do Vento as well as at Castelo Velho (a similar place located at 11 kilometres from Castanheiro do Vento and studied by Susana Oliveira Jorge, University of Porto) has been questioning this approach. It is thought that Castanheiro do Vento was not built due to conflicts during the 3rd millennium B.C. but it enables other connexions, such as monument, memory, performance, landscape, territory, place, and image. It is proposed to see Castanheiro do Vento as a meeting point where several temporalities and materials were (and are) placed together.
These issues will be discussed at the end of the working day, once per week, and the participants could count with availability of all the archaeologists to debate and to explain the methodology, including topography, recording, drawing, etc.
During the weekends it is possible to visit the Museum of Casa Grande and the archaeological sites of Castelo Velho de Freixo de Numão (Copper Age) and Prazo (Neolithic, Roman, Medieval). All the participants could also take part on a visit to the Palaeolithic open air engravings of the Côa river valley, worldly famous (UNESCO mankind Heritage).
Accommodation
Participants will be staying in en-suite shared bedrooms at Freixo De Numão's village (provided by a local association: Associação Cultural Desportiva e Recreativa de Freixo de Numão), which has washing machine facilities. Take your own washing products if you have allergies. There is also an ATM in the village. Bedding material is provided.
Food
Participants will get three daily hot meals (breakfast, lunch and dinner in ACDR canteen). Breakfast on Saturdays and Sundays are not included. We will provide you drinkable mineral water in individual bottles of 1.5 litres (each day).
The Working Day
6.30 – breakfast at Freixo de Numão
7.30 – 13.00 – morning period of work at the site – Castanheiro do Vento
13.30 – 16.00 – lunch break
16.00 – 18.00 – evening period of work at the local museum
Days Off
Days off will be Saturday and Sunday of each week.
Things to take
Clothes for all kinds of weather, including rain;
Camping bottle
Sunscreen and sunhat
Torch: It can get very dark at night and past students have recommended to take one.
Antihistamines and insect bites creams.
Sleeping bag (optional)
GHIC Apply for a UK Global Health Insurance Card (GHIC) – GOV.UK (www.gov.uk)
For more information and photos about the site, please see their Instagram page: @castanheirodovento
As with most archaeological sites, expect a degree of physical work. As with all our placements, participants are joining partner excavations. These are not UK led excavations. The group will be learning different methods and techniques that are used for this particular site, so must expect differences in how the site is run.
Funding
The Turing grant will cover accommodation, food (3 meals a day), return, flights, insurance, transport to site and supervision. Participants will have to make sure they have their EHI or GHI card and budget for personal purchases and excursions.
This project has been funded with support from the Turing scheme, funded by the UK government.
This publication [communication] reflects the views only of the author, and Turing cannot be held responsible for any use which may be made of the information contained therein.