Status:

Available

Dates:

14th November 2023

to

12th December 2023

Duration:

4 weeks

UK Participants:

4

Location:

Philippines- Land Management and Sustainable Crafts
DE'CAFE YARD - Cristele Ann Reyes Beltran BLOCK 11 LOT 7 FRIENDSHIP VILLAGE KABUKIRAN STREET, BARANGAY CALAYLAYAN ABUCAY BATAAN 2114 PHILIPPINESHost website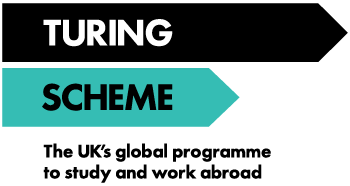 Accommodation: (shared twin rooms) is in a large village house on a fully self catering basis.
https://www.facebook.com/profile.php?id=100092259579484
Meals: Self-Catering, students will be given a weekly cash allowance for food and taken for food shopping
Communication: Wifi available
Transport: Students will fly to Manila, host will greet you at the airport and transport you Abucay Bataan
Program: WEEK1:
DAY 1 – (Depends on Time of Arrival) * Visit New Municipality – meet up with the local Mayor * Familiarise with the area (point out groceries, mini markets etc) * Provincial tour (Plaza tour, Traditional market tour) LUNCH OR DINNER
DAY 2 – A UNIQUE PHILIPPINES EXPERIENCE * Tricycle ride to the Plaza * Jeepney to go to Balanga (main city) Balanga has many Spanish influence properties and a thriving indoor market. * Take opportunity to slice/ open a coconut * Street food tasting * Visit grocery ( students to buy food and provisions for their personal use )
DAY 3 – POWER OF NATURE (VOLCANO TRIP) MT. PINATUBO 50.2 kilometre from Bataan * 4 x 4 jeep experience to take across Crow Valley (one hour and a half ) * then 2-3 hours trekking (depending on pace) The hike is roughly 5.5km * Spectacular views MT. PINATUBO is an active volcano, that erupted in 1991 and caused widespread devastation. The resulting heavy ash falls left about 100,000 people homeless.
DAY 4 and 5 – FOCUS ON CRAFTS ( Traditional broom making ) Mabatang Bataan * Walis Tingting – a broom made from the thin midribs of palm leaves (outside broom) * Walis Tambo – a soft broom, usually made of the phragmites grass.
WEEK TWO. DAY 1 – Bamboo visit to the Bamboo forest. Experience cutting of the large trees. DAY 2 – Workshop constructing traditional bamboo furniture. DAY 3 and 4 – Workshop helping construct Bamboo Nipa hut. DAY 5 – Visit to Rattan market where much of the local products are sold.
WEEK THREE. – TRIP TO PAMPANGA DAY 1 and 2 – Visit and gain some workshop experience with the carving village of Pampanga. DAY 3 – Aspects of traditional ceramics workshops, you will be involved in creating, glazing and firing. DAY 4 – Visit and enjoy the workshop making extraordinary native Capiz Christmas decoration. DAY 5A – Cultural visit to Mt. Samat – a national Shrine or "Dambana ng Kagitingan" is a historical shrine located Pilar Bataan. The memorial shrine complex was built to honour and remember the gallantry of Filipino and American soldiers who fought against the Imperial Japanese Army during World War II. DAY 5B – TRIP TO LAS CASAS FILIPINAS DE ACUZAR (a heritage destination. Home to almost 40 original Spanish-Filipino Colonial structures. Where you can see many original Spanish colonial structures. Beautiful old properties with old furniture.