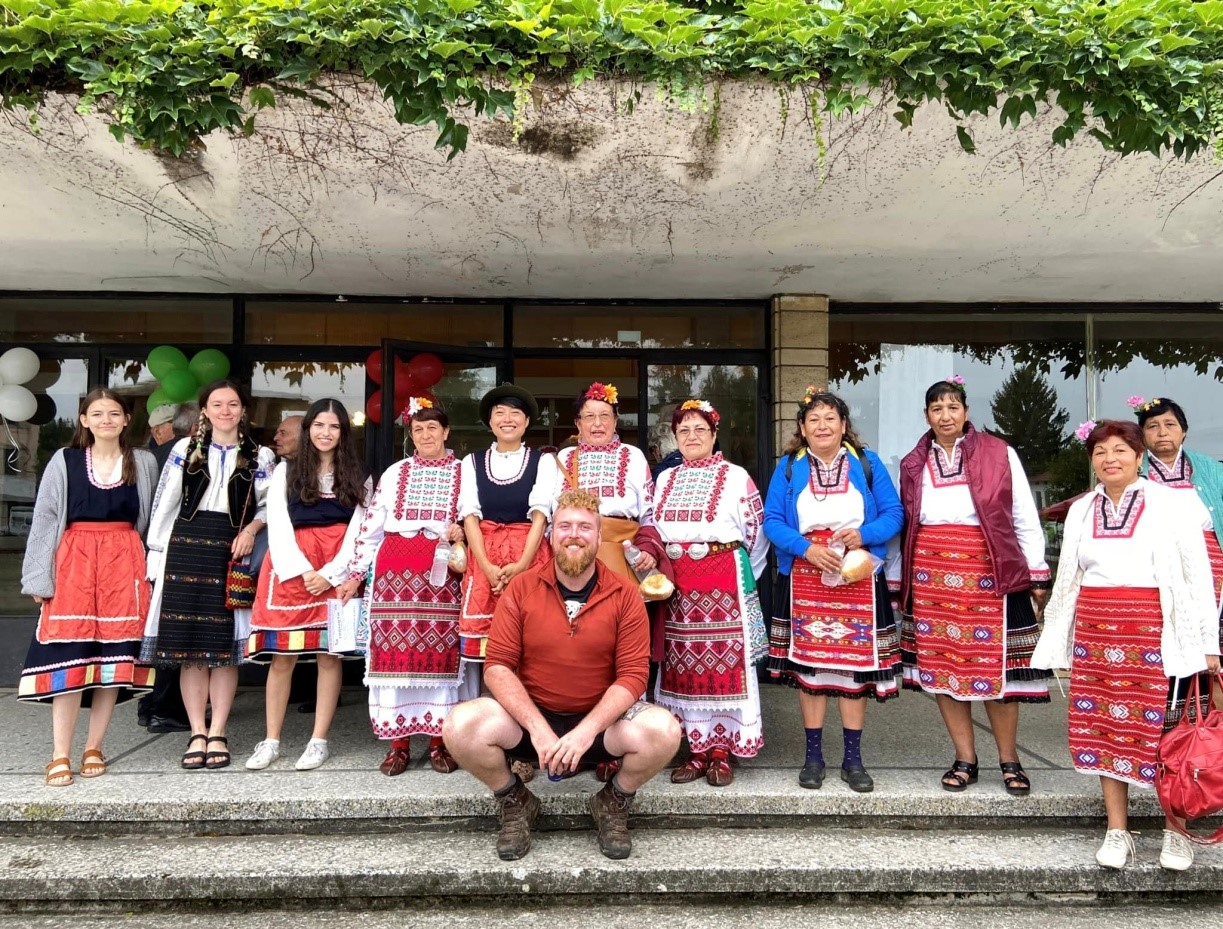 28th August – 4th September 2022. Devetaki Plateau, Bulgaria
Programme
Day 1 Sunday 28/8: Arrival to Sofia airport and transfer to Devetaki Plateau, accommodation in the guest houses Bilkarska and Plevnya for 7 nights. Would be good if all participants arrive at close times… Common dinner.
Day 2 Monday 29/8: Welcome presentation in Old Mill Information and training center in Karpachevo, introduction and history of DPA, information about the traditions and population in the region and villages. Lunch at the mill. Films about Thracian, Roman and natural heritage in the region. In the afternoon – to Devetaki cave.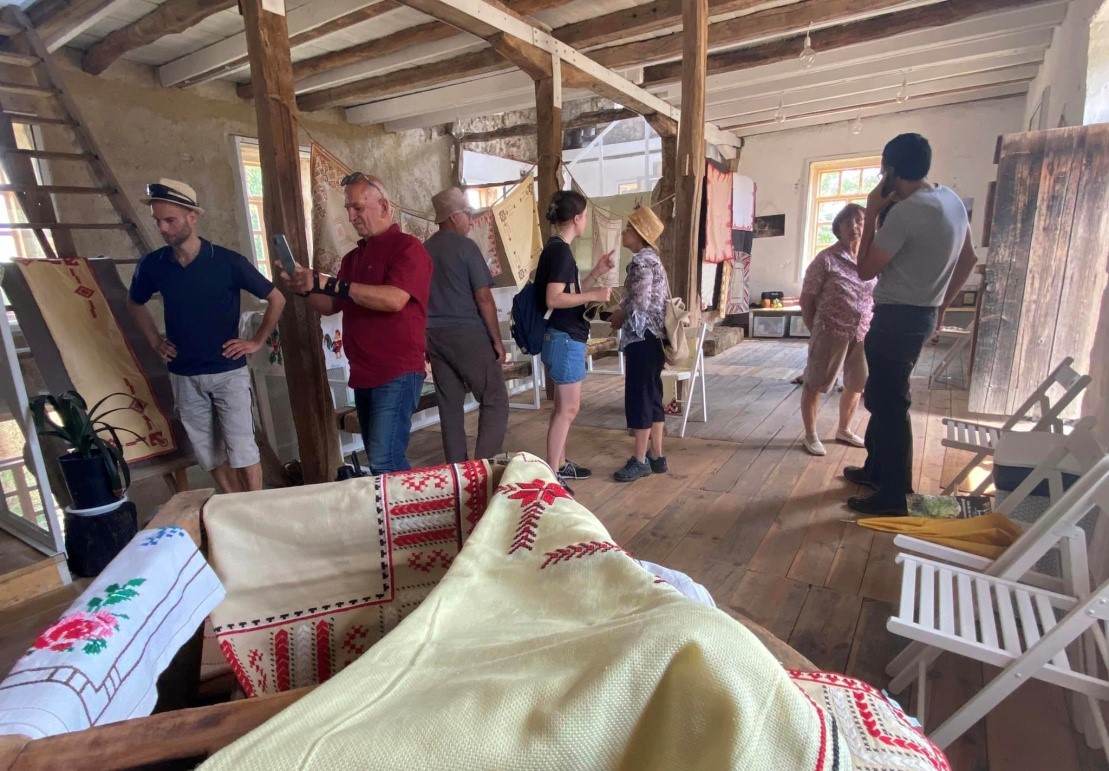 Day 3 Tuesday 30/8: Drive to nearby Kramolin village and walk to Gradat fortress. Picnic lunch. In the afternoon – wall painting of the bus stop in Kramolin. Making traditional pastry – banitsa. Crochet or embroidery.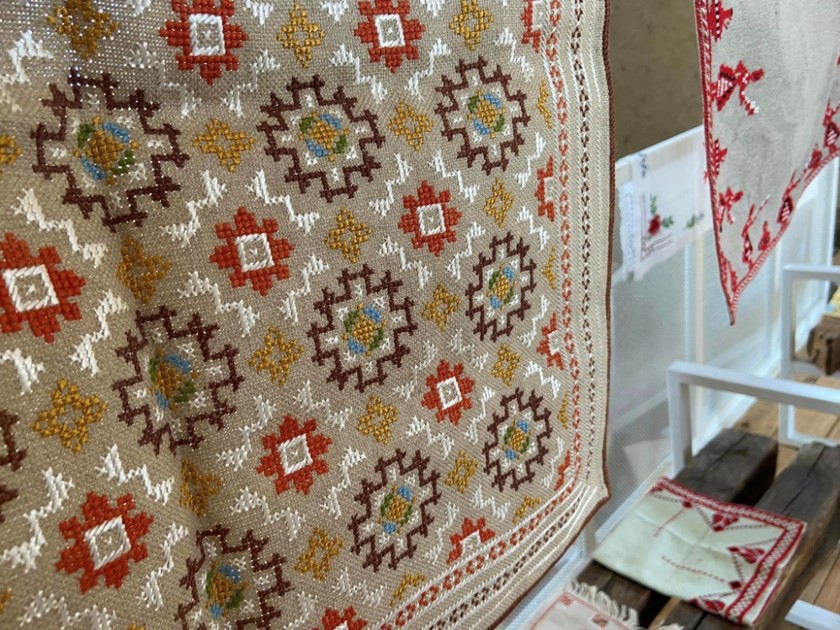 Day 4 Wednesday 31/8: Learning a Bulgarian folk song for the Folk festival with local group at Cultural center in Gorsko Slivovo. Folk dances. Lunch. In the afternoon – visit to Krushuna waterfalls and Letnitsa Tourist center to see the Thracian treasure.
Day 5 Thursday 1/9: Learning Bulgarian folk song and dances. In the afternoon – jewelry making with Misho and cooking lessons with Mariela in Bilkarska guest house.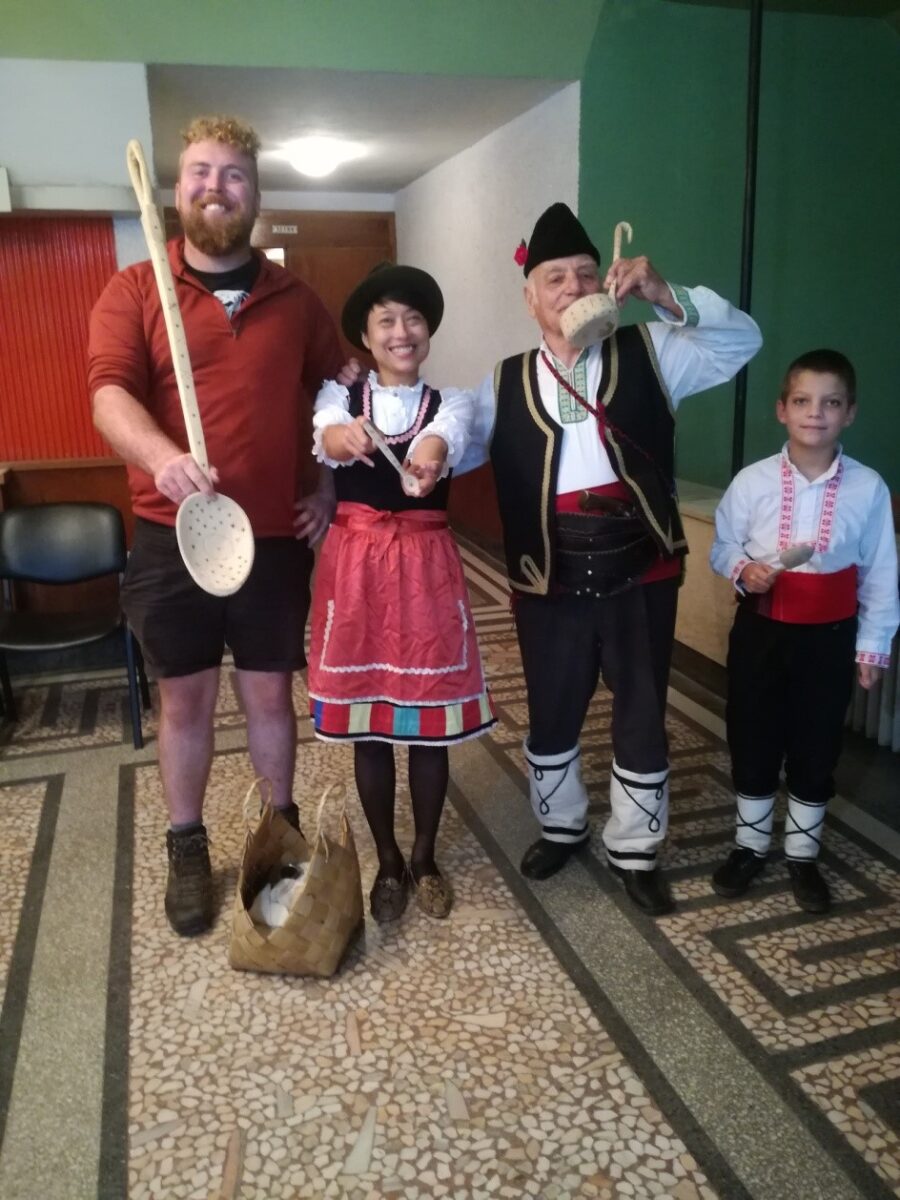 Day 6 Friday 2/9: Visit to Pavlikeni – ROMAN VILLA and ANTIQUE CERAMIC CENTER with kilns. Decoration of ceramic plates… On the way back a visit to a small local winery in Varbovka village – discussion about history of vine growing and wine production on this territory since Roman times and the modern interpretation /with wine tasting/. Folk dances / crochet or embroidery.
Day 7 Saturday 3/9: Participation in the Folklore festival in Gorsko Slivovo. Farewell evening.
Day 8: Departure day.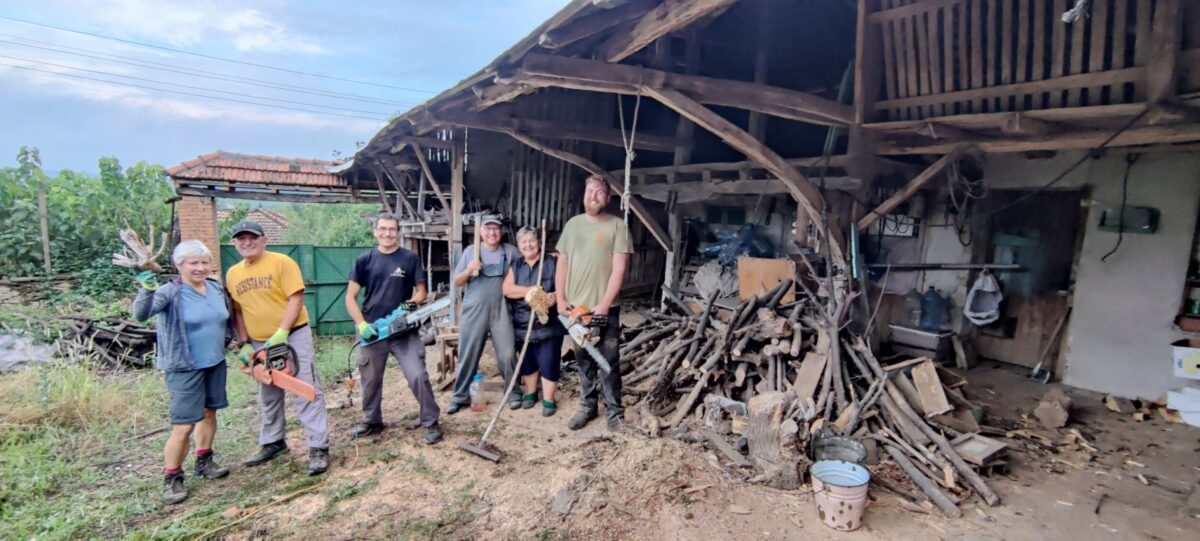 Learning outcomes for the week…
– Understand the impact of Thracian and Roman heritage in the area of Central North Bulgaria
– Re-enact some small part of the everyday life of people in villages – folklore and food
– Learn some practical skills – ceramics, painting, jewelry
– Appreciate the potential of cultural heritage and craft training for capitalising cultural assets
" As a farmer in a small village in Transylvania, I do not have opportunities to travel abroad. ALITHE project gave me the opportunity to travel to Bulgaria, where we took part in the cultural training activities organised by the host. We gained many new skills, took part in a folklore festival, we learnt about Bulgarian traditions and folk costumes and we were able to show our own. I would repeat the experience anytime." Mariana Mereu. participant in ALITHE action in Bulgaria
Accommodation
Bilkarska guest house – Gorsko Slivovo; 4 twin rooms, 1 triple room, 2 shared bathrooms, nice big garden, seasonal swimming pool; dining room, coffee machine, fridge, crafts room; BB of FB
Plevnya guest house – Karpachevo; 2 doublerooms and 2 studious with en-suite bathrooms ; dining room with coffee machine and fridge; big garden. Possible self-catering. Breakfast and other meals could be served in nearby restaurant.

The European Commission support for the production of this publication does not constitute an endorsement of the contents which reflects the views only of the authors, and the Commission cannot be held responsible for any use which may be made of the information contained therein.