Status:

Available

Dates:

12th November 2023

to

2nd December 2023

Duration:

3 Weeks

UK Participants:

6

Location:

Santorini- Traditional Skills

TBC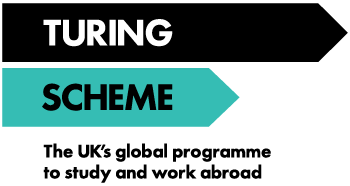 Accommodation: shared, same sex rooms
Meals: Provided by the host
Communication: Wi-fi is available at the apartment and at the school Hellenic Culture Centre (HCC). Check with mobile network for coverage.
Transport: Students will fly to Santorini, host will arrange private car hire. One of the group will be responsible for driving the group to the accomodation, following a HCC member of staff
Flights: Grampus will email students with a flight option that fits within the travel grant and which arrives at a time that suits the host. Students are welcome to look for alternative flights, but the arrival times must match those of the offered flight and be within the travel grant. Students have to fund their own way to the UK airport
GHIC: Students must apply for a Global Health Insurance Card before the placement, and carry it on them at all times
Background
The HELLENIC CULTURE CENTRE together with Grampus Heritage and Training Ltd. has the pleasure to welcome you to the "Our Sustainable Ancestors project Traditional Skills" in Megalochori Village, Santorini, Greece, from November 12 to December 2, 2023. You will be working in order to learn some traditional skills, such as traditional pottery techniques, leather bag making, and wood carving.
The Hellenic Culture Centre, www.hcc.edu.gr, founded in 1995, is one of the first non-formal education institutions that offered Greek as a foreign /second language courses and educational and cultural tourism services. It has an expertise in Language Teacher Training and cultural activities programmes. The aims of the institution are to promote language learning and teaching, cultural and educational activities, and adult education and intercultural education methodology. It has been involved in different national and EU projects on
intercultural education, teacher training, cultural exchanges, and e-learning.
Who you will be working with
Your mentor will be Mrs Ifigenia Georgiadou, Director of the Hellenic Culture Centre, language tutor, writer and teacher trainer, who will bring you into contact with the local culture, Greek language, people, and customs. Tel
00306944105484, 00302286082820 (24 hours).
You will also meet Mr. Andreas Makaris and Kristie Kapetanaki, the awarded potters, Mr. Lefteris Zorzos, the head and soul of the Santorini Archive Project, Mr. Christos Antoniadis, the woodcarver who created the ARTos Social
Enterprise, and Mrs. Yiota Zaggle with the famous leather making shop in Oia.
Work you will be doing
Supporting the local initiative Santorini Archive Project
Developing awareness on cultural and intercultural issues
Learning traditional pottery techniques
Learning how to create bags and other objects from leather/ artificial
leather
Working with wood and creating wooden carved objects
Coming in contact with the local culture and people. This includes:
Greek Language course for beginners
Presentation of Santorini island, local products and customs
Discussion on the Greek crisis and watching a relevant documentary
Discussion on the wine culture and production of the island
Visiting typical churches of different style and discussing about the relation
between the Church and the State in Greece
Presentation on Greek music and singing lesson
Week 1 (first 5 days):
09.30- 13.30 Arrival, orientation, accommodation. Presentation of Santorini. Health and safety introduction. Walking tour of the Megalochori Village. Introduction to the actual situation in Greece, after 10 years of crisis, learning about work conditions and rules in Greece. Work at the Makaris Pottery workshop , learn about the Santorini Archive project, and visit other sites.
13.30-15.00 lunch break
15.00- 18.00 free time
18.00-19.00 or 19.30 Introduction to Greek language and culture. Meeting with local people and organizations. Walking tour to the village of Pyrgos and its castle. Different educational and cultural activities
19.30-21.00 dinner

Weeks 2-3: Draft everyday programme (Mo-Fr)
09.30- 13.30 work at the Makaris Pottery
(with two 20 min breaks).
18.00-19.00 or 19.30 Introduction to Greek Culture Activities like: Greek language lesson, presentations on Greek culture, cultural visits, project work (you prepare something to present to the group), discussion with locals, learning about local customs, cooking lesson and presentation on Greek Food, presentation on Greek Music and singing lesson, walking tour to the village of Emporeion and its castle, and in the Perissa black beach, visiting old historical churches and cemeteries on the island.
19.30-21.00 dinner

During weekends: Participating to the cultural life of Santorini, The culture of "Panigyri" Folk Festivals and participating in a folk religious festival, visiting the traditional Village of Oia and the Ammoudi Bay with special architecture of cave houses and captain houses. (Last 3 days): Continuing to work on site plus evaluation, farewell lunch and Certificates presentation.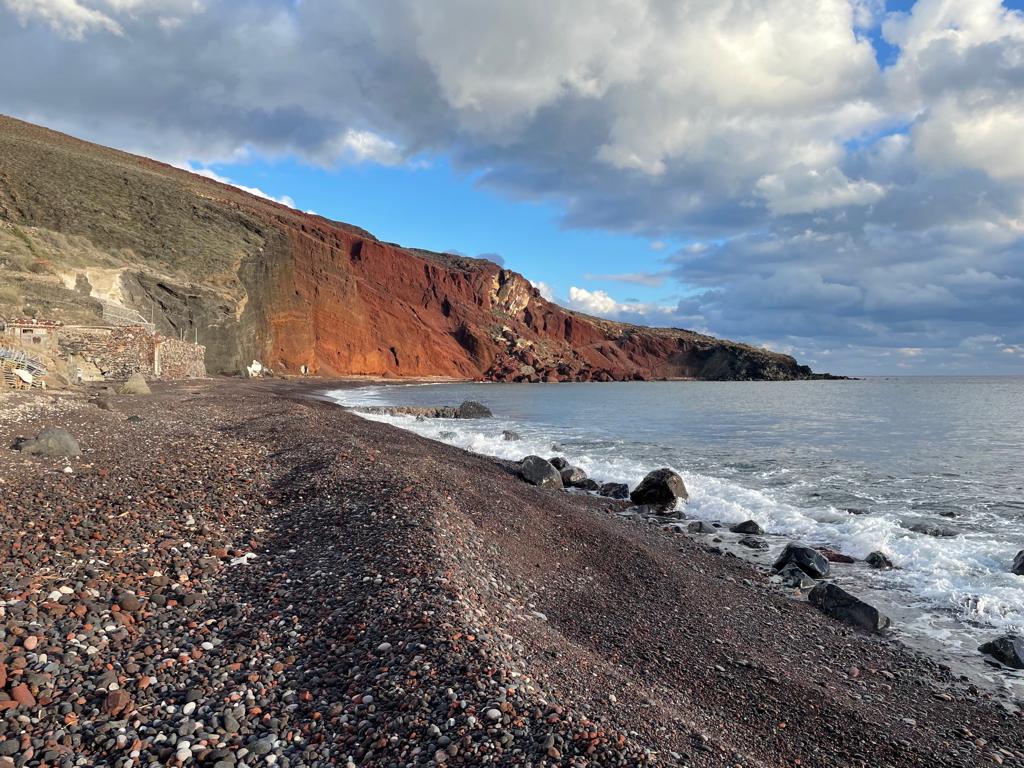 Monitoring:
Every Friday a meeting will be organized. A system for internal communication of the group will be established. In the middle of the programme an interim evaluation will take place.
Where you are based
The HCC in Santorini is located in Megalochori village, 7 km from Fira, the capital of the island. One super market and one mini market as well as 1-2 taverns are in the village and other taverns are also 10 minutes away by car. The beach is located 15 min by car.
Megalochori is one of the most picturesque villages on the island. Its existence is recorded back to the 17th
century. Home to historical mansions, old traditional houses, pirate hideaways and wine canavas, it has a history of merchants and wealthy land barons exporting Vinsanto wine that the island still produces. A prominent feature of the historical homes and mansions are the high walls, inner courtyards and solid wooden door entrances, built for privacy and for safety against marauding pirates. A great effort is been made by local residents and businessmen to preserve the characteristics and beauty of this traditional settlement, and many of the original houses that had fallen into disrepair, have been restored to their former glory.
Predominantly vineyard country, the area of Megalochori covers a large expanse of the south western plains of Santorini, stretching towards the Caldera on the west, and the traditional settlement built on the banks of a stream to the east. Evidence of prehistoric settlements has been found in the area covering the Early and Later Cycladic periods. There are two remote beaches on the Caldera side, both named after churches in the area, Plaka beach and Thermi beach. They are not accessible by car.
Journey Logistics
Arrival to Santorini airport. You will be welcomed at Santorini/ Thira airport by a HCC representative, holding
a plate with the GRAMPUS name on it. You need to have with you your driving licence, as one car will be waiting for you to drive at the airport (for max 5 persons). You will follow HCC representative to Megalochori.
Accomodation
In Megalochori you will be accommodated in two private traditional cave house apartments. The apartments can host up to 8 people in two spaces -one next to the other-and have a living room, two bathrooms, and all kitchen facilities needed. Washing machine and hair dryer, linen, as well as other house equipment will be at your disposal. The security of accommodation place is normal. The apartment is inside the village, located in a complex.
Food
We will be having lunch at "the Family Bakery" of the village and may have some dinners in local taverns and some at your apartment. Breakfast will be prepared at the house by you, we will provide food for breakfast. Please write to ifigenia@hcc.edu.gr concerning any allergies, special needs, food habits.
Local transportation
You will be in charge of a car (in groups of max 5 persons) and have to drive to the work every day (2- 7 km), according to the village and location you will be working in. Please bring your international driving licence. You can agree to use the car also during your free time every day, depending on unanimous decisions. You need to pay for the extra gas yourselves.
Public Transport
The public transport in the area is good enough. There are bus lines, connecting Megalochori to Fira-from there you can find buses to nearly all villages, all day long, up until 22.30. Taxi can be ordered, but it is not cheap.
FREE TIME- Cultural Programme
During most of the weekends, Saturday or Sunday morning, you will be doing some cultural activities (museums, places of natural beauty, watching a Greek film, wine tasting, visiting traditional villages with special architecture, trip to the active Volcano of Santorini, etc). There are a horse riding enterprise, and different taverns and beach bars in the Perissa black beach.
Weather Conditions & Must-take things
For the daily work on the site you'll need suitable winter working clothes, but please note: the most important is to feel good and to protect yourself from dust, stones, and prickly scrubs. Strong / athletic shoes are worthy.
November is not warm in Santorini – maybe around 14-18 Celsius daily, but days are mostly sunny. Take with you a cap, hat or shawl to protect from the sun. If you have a sun care crème, take it. Sun glasses too. Take also: international driving license, medicines like paracetamol, your European Health Card, if any.
Health and Safety
The climate and weather is not good environment for insects and animals in this region of Greece. Few mosquitoes may exist. No snakes, scorpions. All participants should be at work on time every day, except for health reasons. Drinks are offered by the host only during the welcome and farewell dinner. Please refer any allergy or health problems. You will be introduced to health and safety rules.
Spending Money & Security
This project is funded by European Commission through GRAMPUS Heritage & Training Ltd. It provides funds for accommodation and food. You can take with you pocket money, to spend at your free time. Life in Santorini is cheaper than in the UK. You can use local banks in the village of Fira (7-9 km from Megalochori)
or ATMs. There will be a 100 euro security deposit returnable for possible damages in the
apartment
Internet, phone
You will have internet access on-site in Megalochori, at the apartment and at the school Hellenic Culture Centre where you may work with your PC as the internet is stronger there. You will be able to receive phone calls from your home at the fixed line of the HCC in Megalochori: 00302286082820 (fix line). Mobile phone networks are relatively available, you are advised to bring along a second device for a Greek card that you might want to buy.

Check list THINGS TO BRING ALONG
Clothing and footwear appropriate for rain and cold
sun protection comprising high factor sun lotion
a hat, cap, or shawl
extra mobile phones and their chargers (optional)
international driving license
sun glasses
your valid EUROPEAN HEALTH CARD, if applicable
medicine for cold or other medicine, vitamins etc. that you use
Strong shoes
student or trainer identity card (if applicable)
FUNDING
The Turing grant will cover accommodation, food (3 meals a day), return, flights, insurance, transport to site and supervision. Participants will have to make sure they have their EHI or GHI card and budget for personal purchases and excursions.
This project has been funded with support from the Turing scheme, funded by the UK government.
This publication [communication] reflects the views only of the author, and Turing cannot be held responsible for any use which may be made of the information contained therein.