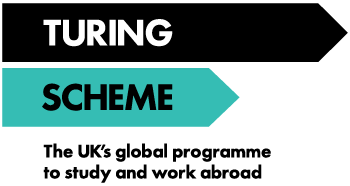 Accommodation: Flip Flop Hostel in Taipei
Meals: Provided by the host, weekend meals self funded by students
Communication: free Wi-fi available at the hostel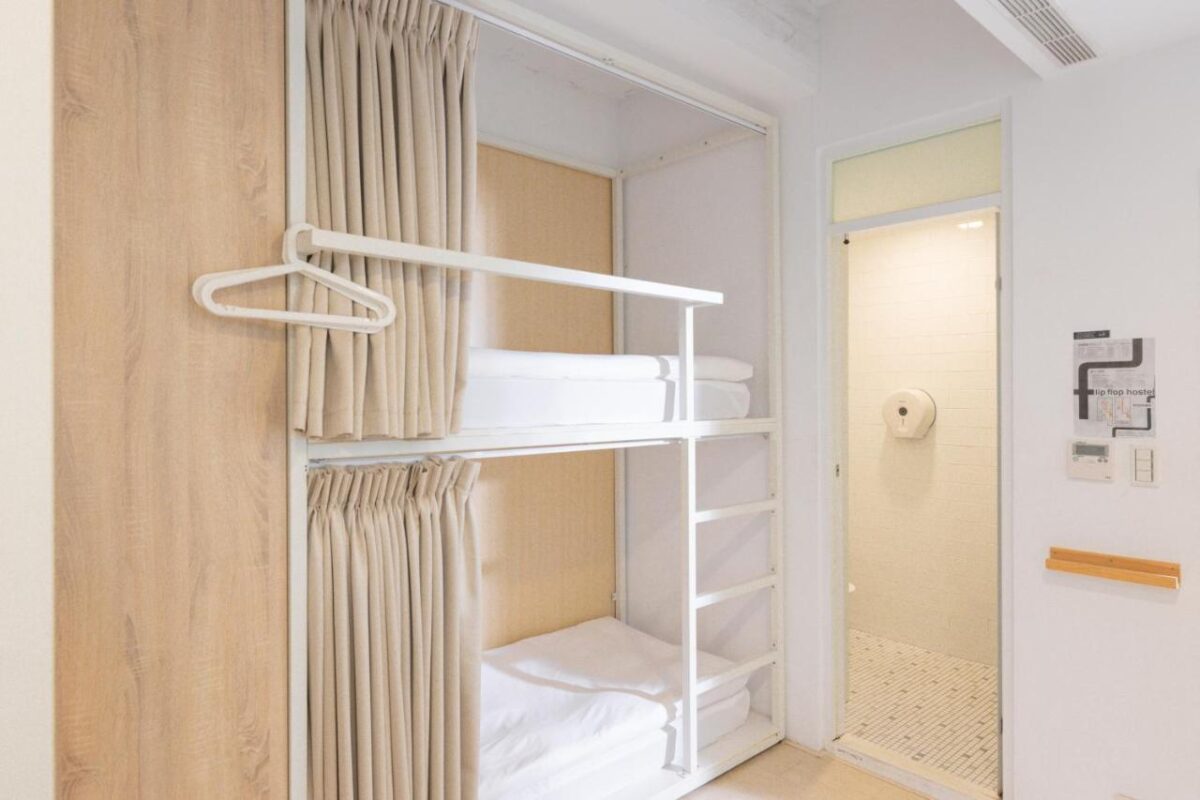 INTRODUCTION & BACKGROUND:
Welcome to Taiwan!
The host for this event is the Travel Things Museum, a non-profit CIC organization based in London
and Taipei. Their dedication lies in celebrating global travel, culture, and discovery, with a mission
to educate and inspire individuals not only about the diversity of places, people, and cultures but
also about the interconnectedness that unites us all.
The Travel Things Museum Taipei has collaborated with UK Grampus Heritage to present Taipei,
Taiwan, showcasing its esteemed reputation as a hub for Taiwanese cultural arts. This celebration
shines a spotlight on the stories, traditional skills, and inspirations that interlace our vibrant
multicultural world. Curator Jill and the Travel Things Museum team will illuminate traditional Taiwanese arts and
crafts, offering insights into the rich cultural tapestry. They will also delve into early European,
Japanese, and Chinese architecture, unraveling the cultural history of Taiwan's architectural
heritage. Furthermore, they will introduce the artful fusion of Japanese colonial and Chinese
heritage cuisine, symbolizing Taiwan's national identity. The program will also incorporate the
artistry of Taiwanese indigenous rattan woven baskets.

GENERAL INFORMATION:
This project has received funding through the Turing scheme, supported by the UK
government. The Turing grant covers accommodation, three daily meals, round-trip flights,
insurance, transportation to the site, and supervision. Participants are responsible for
obtaining a tourist visa if required (UK citizens can stay in Taiwan for up to 90 days without a
visa) and budgeting for personal expenses and excursions.
Upon arrival, participants will land at Taiwan Taoyuan International Airport, situated
approximately 40 km (25 mi) west of Taipei, the capital city. The quickest way to reach
downtown Taipei from Taoyuan Airport is by taking the Airport MRT, a 35-minute stress-free
option. Travel Things Museum team will be there for pick up.
Accommodation will be provided in a retro-style building on a bustling commercial street,
conveniently located across from the Museum of Contemporary Art, Taipei. It's an 8-minute
walk from Taipei Main Station. The accommodation includes mixed-sex and female-only
dorms, accommodating 3 to 6 people, offering free Wi-Fi, bunk beds with privacy curtains,
lockers, and shared bathrooms. Complimentary hot breakfast is provided. Additionally,
guests have access to a bright shared kitchen, a stylish lounge, and a coin-operated laundry
facility.
For communication, SIM cards are available at Taiwan's main international airport, TaipeiTaiwan Taoyuan International Airport (TPE). Tourist SIM cards and plans are readily accessible
at the airport and offer truly unlimited data. This is optional.
Driving is on the right-hand side of the road, similar to Europe. It's advisable to apply for an
international driving license just in case.
Taiwan uses 2-pin plugs, similar to the United States, with the same 110-volt electricity and
60-cycle electrical current.
The currency used is the Taiwan New Dollar, and ATMs accepting international bank cards are
widely available. Cash remains widely used in street markets and night markets.
There is an 8-hour time difference between the UK and Taiwan. The first week's training day
starts from 12:00 to 17:00, and in week two, it returns to the regular schedule of 10:00 to
16:00 with a 1-hour lunch break. Weekend off.
After work hours, Taipei City remains active 24 hours a day, with 24-hour bookshops,
restaurants, and tea houses to explore. Taipei is known as one of the safest cities in the
world.
CONTENT:
Week One:
Visit the National Palace Museum: This museum houses a permanent collection of nearly 700,000
Chinese artifacts and artworks. Many of these treasures were relocated from the Palace Museum in
the Forbidden City in Beijing.
Tour of Longshan Temple and Traditional Chinese Herb Lane: Along the eastern wall of Longshan
Temple, you'll find a quaint alleyway with traditional herbal stalls. With a history spanning 5,000
years, the Chinese have a rich tradition of herbal medicine. This place provides a glimpse into the
various herbs used for diverse purposes.
Two-Day Workshop: These workshops will focus on traditional Chinese and Japanese art forms. Our
instructor, Miss Ningling, is a local artist with classical fine art training in Chinese Calligraphy and
Japanese ink painting. She conducts these sessions at her art studio.
Dining at City Night Markets:
Yansan Night Market: This compact evening market features stalls and mini-restaurants
serving traditional Taiwanese street food.
Ningxia Night Market: Known for its unique offerings, this market showcases traditional
Taiwanese street food, including sausages stuffed into rice sausages, mee sua (vermicelli in
thick soup), oyster omelets (try the underground food court), shui jian bao (pan-fried buns),
bubble tea, and stinky tofu (you'll smell it before you see it).
Huaxi Street Night Market: With a history spanning over 50 years, this market specializes in
tonic food, Chinese herbal cuisine, crafts, commodities, and gourmet snacks. It's famous for
its Chinese herbal dishes made with snakes, as well as foot massage shops and health oriented spas, which draw large crowds.
Week Two:
Day One and Two: Tour of Tamsui Historic Area – A Journey Through Time and Styles
Fort San Domingo: This Spanish fort, built in 1629 atop a hill, offers breathtaking views of the
river. In 1862, Tamsui opened its doors to foreign trade under the Treaty of Tientsin, enabling
the export of tea, camphor, sulfur, coal, opium, and dyes. By the mid-19th century, Tamsui
had become Taiwan's largest port, hosting a significant foreign population and housing the
British consulate at Fort Santo Domingo.
Oxford College: Established in 1872 during the Qing Dynasty, this institution was founded by
Canadian missionary Dr. MacKay. Dr. MacKay played a pivotal role in cultivating local
missionary talent. Named "Oxford College" in English due to his hometown's warm
appreciation in Oxfordshire, Canada, it later evolved into the Presbyterian Church, focusing
on missionary and medical endeavors. It holds the distinction of being Taiwan's first private
museum.
Hobe Fort: This striking 19th-century fortress boasts original earthen walls and imposing
gateways, providing a glimpse into Taiwan's historical defense structures.
Drop of Water Memorial Hall: A traditional wooden home constructed without nails,
dedicated to commemorating Japan and Taiwan's mutual earthquake aid efforts, serving as a
testament to their enduring bond.
Tamsui Customs Wharf: Originally built under the Qing Dynasty, this port office and
waterfront area now form part of a naval base and are renowned for their scenic views,
particularly during sunset.
Tamsui Customs Officers' Residence: Dating back to the 1860s, this former customs office is
housed in a colonial-style building, inviting visitors to explore period rooms and experience
the colonial-era ambiance.
The House of Maidens: Completed in 1906, this two-story colonial red-brick building was
originally used to accommodate female teachers, offering a glimpse into Taiwan's
educational history during that era.
•
Day Three: Traditional Taiwanese Paper Lantern Craft Workshop at Toad Mountain Village
On this day, you will immerse yourself in a traditional Taiwanese craft by participating in a paper
lantern-making workshop at Toad Mountain Village, an art community center. The Lantern Festival,
which falls on February 24, 2024, is a significant event in Taiwanese culture. Also known as the Yuan
Xiao Festival, it commemorates deceased ancestors on the 15th day of the first lunar month. The
Lantern Festival's essence is to promote reconciliation, peace, and forgiveness.
After the craft workshop, you will have the opportunity to explore the vibrant Gongguan Night
Market, known for its diverse food options. I highly recommend trying scallion pancakes and sweet
potato balls.
Day Four: Visit to Treasure Hill Artist Village
Your day will begin with a visit to Treasure Hill Artist Village, located in Taipei's Gonguan district. This
unique art village is situated within a repurposed squatters' community and features a gallery,
museum, and artist studios. Initially, it served as housing for KMT military veterans and played a role
in anti-aircraft monitoring due to its strategic location. However, by the 1960s and 1970s, it had
fallen into disrepair. After extensive renovations in 2010, Treasure Hill Artist Village transformed from
an eyesore into a popular destination for locals and tourists alike. The village is named after Treasure
Hill Temple, a historical and cultural landmark at its center. Granite pathways and stone staircases
wind through the village, leading to small cafes, art installations, and stunning views of New Taipei
City. Many of the old houses have been converted into hostel rooms and housing for artist
residencies. The village hosts exhibitions, talks, and a variety of artists from around the world and
the local scene.
Dining at City Night Markets: In the evening, you'll have the chance to dine at Nanjichang Night
Market, where you'll find dozens of food vendors offering a wide selection of local Taiwanese cuisine.
This night market is known for its exceptional food quality, making it a highly recommended spot to
try the famous stinky tofu and other delightful treats.
Day Five: Training Workshops with Taiwanese Indigenous Kamaro'an – Rattan Woven Baskets
This day will be dedicated to training workshops led by the team from the Taiwanese indigenous
group Kamaro'an, known for their expertise in rattan woven basketry. These ordinary-looking baskets
incorporate up to ten different techniques, including creating sturdy structures, intricate weaving
details to conceal seams, reinforcing edges with weaving lines, and employing a one-thread weaving
technique for knot durability.
The workshop will be hosted by the Pangcah tribe, who utilize natural materials and cultivate sedges,
extracting earthy colors from shoulang yam, old betel nut, and fukugi trees. Each object crafted at
Kamaro'an studio features unique natural patterns that develop patinas over time. It's a wonderful
opportunity to learn and appreciate the artistry of indigenous basket weaving.
Weekend: day off
Recommended activities:
Walled City of Taipei Tour: Explore the historical Walled City of Taipei, which offers a glimpse
into the city's rich past. Taipei's old city walls once served as a protective barrier during
different dynasties, and remnants of these walls can still be found in certain areas. As you
wander through the streets, you'll encounter historical sites and architecture that tell the
story of Taipei's evolution over the years. Don't forget to capture the charm and character of
this unique part of the city.
Bopiliao Historical area: The name comes from the fact that timber and animal skins were
transported here, and the skins of animals was also peeled here . The first recorded Chinese
settlement of was in 1763 during the Early Qing Dynasty. At the time it was a small cluster of
houses near the larger settlement at Bangka . Important products that were sold here include
coal, tea, as well as various other goods. It was among the most prosperous areas in Taipei.
Week Three:
Three days visit Daxi, train from Taipei main station
Daxi Old Street was originally inhabited by the Ayatal Indigenous people, and its original name,
Daguxian, means "great water." In approximately 1818, Han Chinese settlers arrived to cultivate the
area and utilized the Tamsui River as a means of transportation for goods. The street, as it stands
today, was developed during the Japanese occupation period (1895-1945). The shops along the
street are designed in a Japanese baroque style with washed stone exteriors adorned with intricate
carvings of birds, animals, flowers, and plants. Daxi Old Street showcases a harmonious blend of East
and West influences. In the past, the Tamsui River was navigable all the way to Daxi. The old dock,
now known as Heping Road, has been the town's commercial center since the Qing Dynasty. Along
Old Street, you can still find traditional wooden furniture shops as well as artisans practicing old
trades such as crafting Daxi's famous dried bean curd, ironworking, and stonework. The street is also
home to the Furen Temple and features numerous specialty stores, snack bars, and shops
specializing in wooden products. Included the Daxi wood art ecomuseum.
DIY Workshop at Daxi Wood Life Museum: Participate in a hands-on woodworking lesson
where you can craft your own natural wood chopsticks.
Workshop at 下街四十番地 Handicraft Museum: Explore antique wood-block prints
featuring utilitarian features, such as the demon-quelling Door gods for Chinese New Year.
Printed Door gods, one of the oldest forms of ritual decoration, have been hung on Chinese
home doors since the Han dynasty. These prints, originating from private collections, are a
rare find, as only a few printing blocks remain in existence. These blocks are typically used for
divination purposes in temple rituals. Traditionally, Door gods were assigned in pairs to
protect the double doors of entrance gates, but in today's urban living, where apartments
often have single doors, this practice has evolved. Furthermore, belief in the supernatural
attributes of these deities has waned over time, with many no longer attributing ancient
protective powers to them.
Day four: A Hidden Gem Dining Experience: Yao Teahouse
Prepare for a unique dining adventure at Yao Teahouse, a charming establishment nestled within the
Antique Xiesheng Woodware Shop on Daxi Old Street. Originally, this store, which is over a century
old, primarily sold tea and tea-related products. However, it has evolved over the years, gradually
expanding its repertoire to include a delectable array of homemade dishes. This hidden gem has
earned a well-deserved reputation in Daxi for its culinary excellence. What makes Yao Teahouse even
more intriguing is its unexpected location within a carpentry shop. The restaurant is elegantly
furnished, creating a delightful ambiance for your dining pleasure.
Day five: Traditional Taiwanese Zongzi-Making with Private MasterChef Mrs. Yvonne Lu
On this day, you will have the privilege of joining a private workshop led by MasterChef Mrs. Yvonne
Lu, who will guide you through the art of crafting a traditional Taiwanese delicacy – Zongzi. Zongzi is
a delightful sticky rice treat with a rich history. During the workshop, you will learn every step of the
preparation process, from selecting the finest ingredients to wrapping the flavorful fillings skillfully in
bamboo leaves.
Zongzi comes in various regional variations across Asia, but at its core, it consists of glutinous rice
encasing delicious sweet or savory fillings. These ingredients are expertly folded into bamboo leaves,
creating a distinctive shape. After cooking in water, the Zongzi ingredients meld together, resulting in
a flavorful and satisfying culinary experience. You'll have the opportunity to savor the final creation
together, savoring the essence of this cherished Taiwanese specialty.
Weekend: day off
Recommended activities:
Maokong tea trails: Taipei Tea Promotion Centre – Experience Taiwanese Tea Ceremony and
performances.
Chiang Kai-shek Memorial Hall, national monument, landmark and tourist attraction erected
in memory of Generalissimo Chiang Kai-shek, former President of the Republic of China. It is
located in Taipei. The monument, surrounded by a park, stands at the east end of Memorial
Hall Square.
Week four:
Three Must-Visit Destinations:
Pingxi Sky Lantern Festival: Experience the enchanting Pingxi Sky Lantern Festival, one of
Taiwan's grandest Lunar New Year celebrations. To reach Pingxi from Taipei Main Station,
board a northbound train bound for Ruifang Station and then transfer to the Pingxi Line. The
picturesque 13-kilometer rail journey offers breathtaking views of Taiwan's stunning
landscapes. Originally, villagers released sky lanterns to signal their safety to others, but
today, it's a local tradition to release lanterns carrying your wishes into the sky. Here's hoping
your ancestors make those wishes come true!
Beitou Hot Spring: Discover the historic Beitou Hot Spring area, where the public hot spring
fell into disuse after World War II. However, the area's popularity led to the transformation
of a historic Japanese building into the Beitou Hot Spring Museum. This two-story museum
offers comprehensive insights into Beitou's history, hot spring culture, etiquette, and all
things related to this rejuvenating tradition. Hot spring culture is immensely popular here,
known for its healing and therapeutic properties, such as improving blood circulation,
reducing stress, and promoting restful sleep. You can also enjoy the nearby Fuxing Hot Foot
Spa, which is open to the public and free of charge.
Dadaocheng District – Taipei's Oldest Gem: Step into the heart of Taipei's oldest district,
Dadaocheng, where the captivating blend of East meets West, history meets the future,
tradition meets modernity awaits you. Stroll through the charming streets filled with
architectural marvels and shops spilling over with goods. The district boasts fascinating
museums dedicated to local subjects, preserving its rich history. Dihua Street, the district's
narrow central artery, is a true gem, exuding an irresistible old-world charm. This ancient
street is the oldest in Taipei, and every shopfront tells a unique story. You'll find a blend of
architectural styles, from mock Baroque to Japanese and Southern Fujian. Wandering
through this historic area is a pleasure that offers a glimpse into Taipei's past.
Food Tour and Dining at Nanmen Market (South Gate Market): Experience a food adventure and
savor local delights at Nanmen Market, which has been serving Taipei for over a century. It's
renowned as one of Taipei's top destinations for Chinese New Year shopping, offering an array of
snacks, sweets, and ingredients. Explore the rich culinary heritage and indulge in the flavors of
Taiwan at this historic market.