Note: Although we have funding for a placement with this host, the site and date are still to be confirmed. In 2023 students worked on cave house and an excavation in August. Please contact Jes at jessica@grampusheritage.co.uk to express your interest in this placement, and she will email you when the placement details are confirmed.
Basic Accommodation: Room sharing, same sex, 2-3 to a room
https://www.facebook.com/profile.php?id=100092259579484
Meals: Self-Catering, lunch provided by the host
Communication: Wi-fi is available at Lišov Museum. Check with mobile network for coverage
Transport: Students will fly to Budapest, host will arrange for airport transfer to accommodation
Flights: Grampus will email students with a flight option that fits within the travel grant and which arrives at a time that suits the host. Students are welcome to look for alternative flights, but the arrival times must match those of the offered flight and be within the travel grant. Students have to fund their own way to the UK airport
Weather: Warmer than the UK, can be between 25-35 degrees C but be prepared for rain
GHIC: Students must apply for a Global Health Insurance Card before the placement, and carry it on them at all times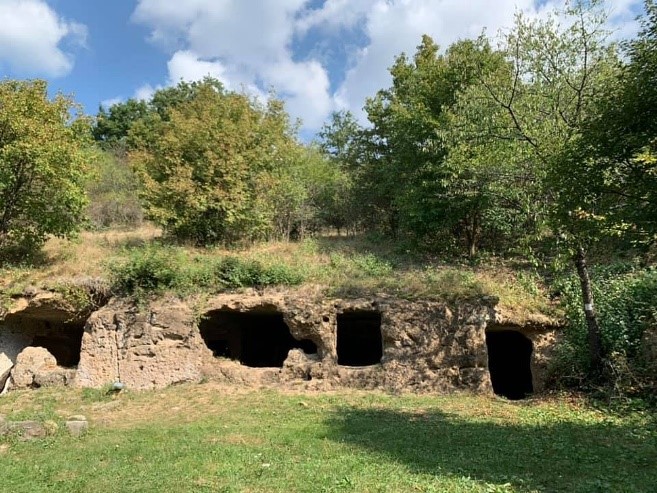 Background
Lišov Museum was established in 2015 as NGO and runs as an innovative community organisation in the small village in southern part of Slovakia called Lišov, in region Hont.
Lišov Museum has developed it´s research and operating model under the 4 pillars of sustainability (environmental, cultural, social and economic). Lišov community has a complex and rich cultural heritage and has come under many different geopolitical, social and agricultural influences in the recent and distant past.
The museum shows lifestyle of people in the past until now, skills and knowledge linked to this which are being upheld, celebrated and rejuvenated. As with many rural areas of Europe, the village has experience of rural unemployment, changes of land ownership and management, and changes in the social makeup of the community.
Lišov Museum has been working with local people, foresters, farmers, craft workers , artists , who can tell their stories, celebrate their heritage and to diversify and increase local livelihoods. The aim of the organization is to work mainly with young people in rural areas through practices and training in traditional skills and managing European project to improve quality of living in countryside, support village, region and mainly villagers.
Weekends are usually free but the group will have access to bikes. There are good transport links with bus and train from nearby Levice.
Visit the hosts Facebook page to learn more about them:
https://www.facebook.com/lisovmuzeum.sk
Funding
The Turing grant will cover accommodation, food (3 meals a day), return, flights, insurance, transport to site and supervision. Participants will have to make sure they have their EHI or GHI card and budget for personal purchases and excursions.
This project has been funded with support from the Turing scheme, funded by the UK government.
This publication [communication] reflects the views only of the author, and Turing cannot be held responsible for any use which may be made of the information contained therein.